Francodex Joint treats, kissoille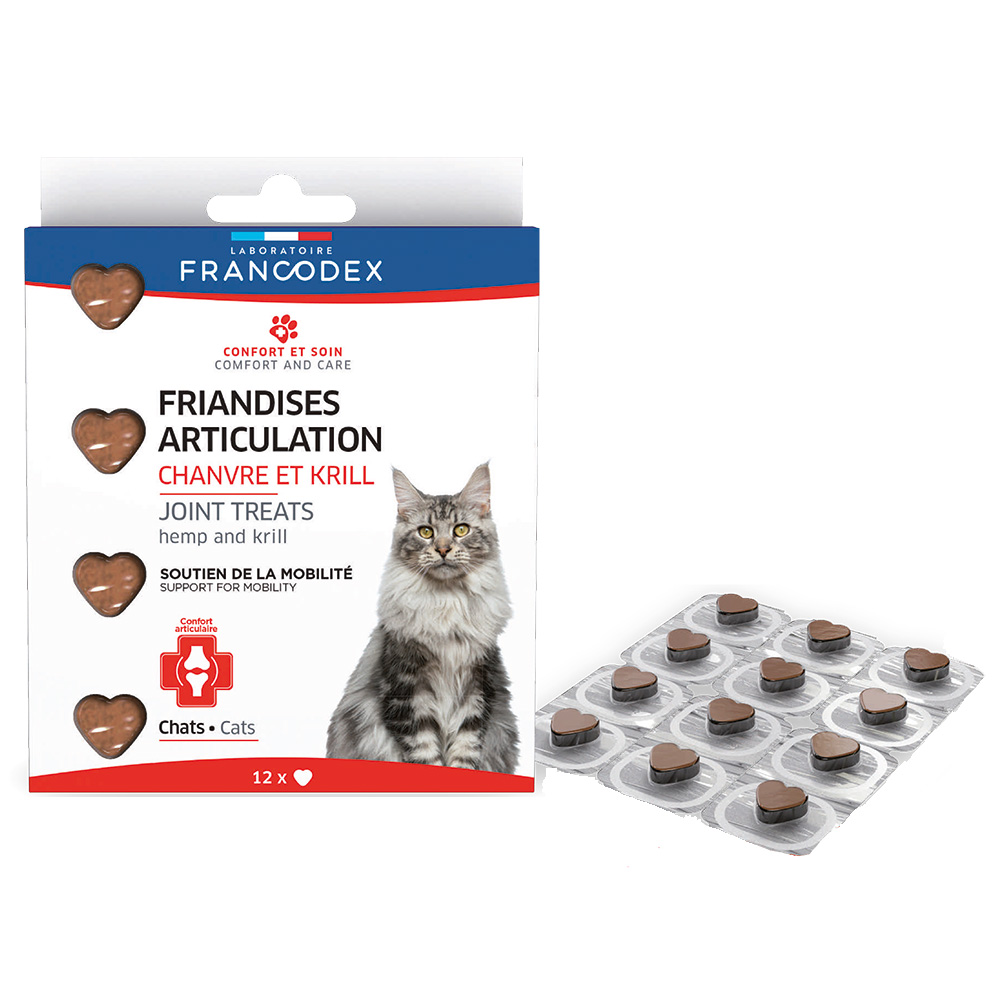 Francodex Joint treats, kissoille
---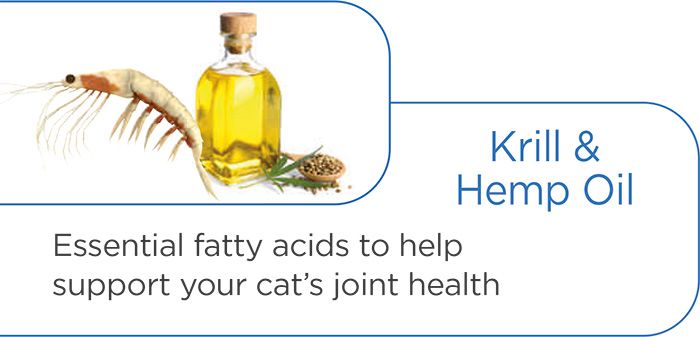 Hemp and Krill Oil: Rich in essential fatty acids Heart shape: Easy to ingest

Age and various injuries can put strain on your cat's joints. FRANCODEX
JOINT HEALTH TREATS contain krill and hemp oils that are rich in essential fatty acids. Krill, made of sustainably sourced fish, and organically farmed hemp provide w3 essential fatty acids, which help support the joint health of senior cats or of any cat who has lost some mobility. Treats are heart-shaped with a soft texture, designed to be easily ingested by all types of cats.
Fish and fish by-products (palatable salmon) 30%, Krill oil 10%, hemp oil 10% (*), salt 0,25%, sodium carbonate 0,2%. Additives (/kg) : Technological additives: gelling agents (carrageenan 1.8%, carob 0.2%, xanthan 0.1%), preservative. Analytical constituents : crude protein 2,9%, crude fat 16,2%, crude fibre <0,5%, crude ash 4,3%, moisture 67%, metabolizable energy: 2,71kcal/treat. (*): from organic farming.

Give your adult cat one treat per day, either by hand or in the feed bowl or another clean container. Regular use of treats is recommended for your cat's optimum comfort.
Always leave out fresh, clean water for your pet. Keep in a dry place, protected from light. These treats are not a substitute for a balanced diet. Not for human consumption.