Francodex Vitamin C marsuille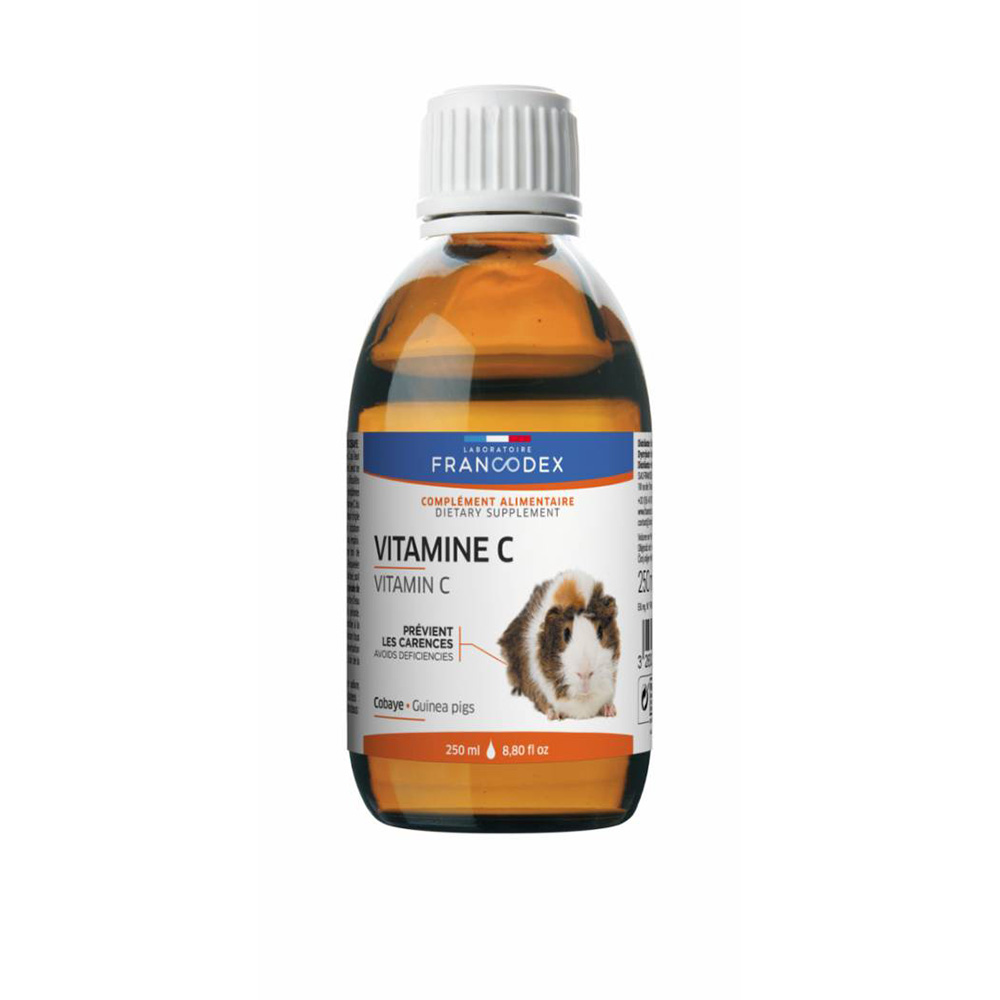 Francodex Vitamin C marsuille
---
Can be administered directly in the mouth or mixed with drinking water
Guinea pigs cannot synthesize vitamin C, however it is essential for their health: first signs of a vitamin C deficiency can be severe tiredness, difficulty in moving, diminished appetite, followed by more serious symptoms if it lasts. A healthy guinea pig requires 20mg/kg daily. The need triples during sickness, convalescence, pregnancy and lactation (60mg/kg)
Purified water, sodium bicarbonate, monopotassium phosphate. 
Additives (/kg): vitamins: vitamin C 30000mg, flavour: benzoic acid, preservatives: sorbic acid - D,L-malic acid.
Vitamin C is sensitive to light, it is therefore recommended to change drinking waterdaily. Use as a supplement to a balanced diet. Store in a cool and dry place away from light. After opening, use within a month.